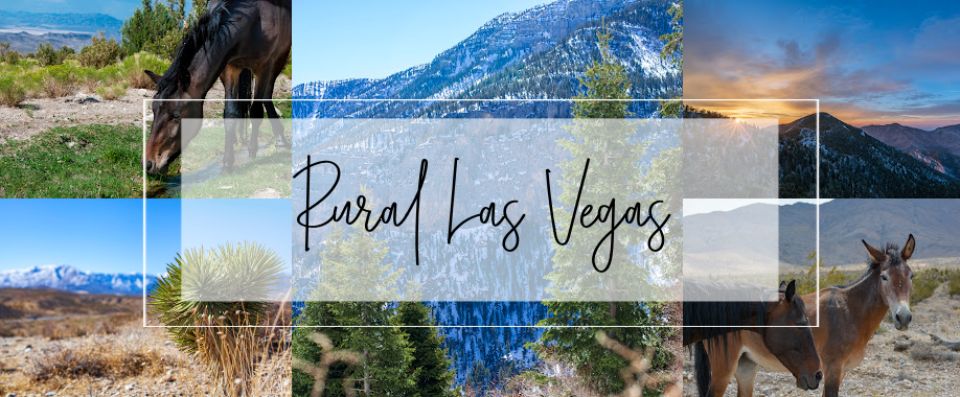 MT. CHARLESTON:
Mountain, alpine-living, amazingly close to Las Vegas but up and away from the desert floor (20 minutes from town's edge). Located in Toiyabe National Forest. Leave the time clock and stress of the city as you head home each day to reconnect. This lifestyle surrounds you with nature. Experience tall pine trees, panoramic mountain views, four-season weather with cool summers away from the heat of Las Vegas, yet mild sunny winter temperatures. Full-time or part-time living, approximately 20 degrees cooler.
Within Mt. Charleston are the areas of Kyle Canyon, Deer Creek and Lee Canyon.
Mt. Charleston Homes for Sale
Mt. Charleston Lots and Acreage for Sale
LINK TO MT. CHARLESTON VIRTUAL TOUR
MT. CHARLESTON REAL ESTATE SUMMARY:
In the pines lifestyle on primarily approximate 1/4 acre, 60'x80′ or 50'x50′ lot sizes (lots vary in sizes—some larger). A good selection of homes and building lots exist at any time. Homes priced from the high-$200's to over $4 million. Building lots or acreage priced from the low $100's to approximately $700,000. Homes from approximately 360 sq.ft. to 7,000 sq. ft. Direct hard-wired electricity or off-the-grid systems.
Kyle Canyon:
Located in Toiyabe National Forest, approximately 20 minutes from the northwest edge of Las Vegas, Kyle Canyon offers an authentic mountain lifestyle with dramatic mountain formations and enchanting alpine forest environment. This area supports approximately 450 properties between four subdivisions, both a full-time and second-home area with all utilities, hard-wire power, two restaurants, nightly lodging, library, elementary school, church, fire and police protection, excellent Clark County snow removal throughout subdivisions, daily newspaper, mail delivery, weekly garbage pickup. Kyle Canyon is approximately 20 degrees cooler than Las Vegas with gorgeous summers and mild winters. An outdoor recreational and wildlife playground offering the amenities, access and proximity for inspired and comfortable mountain living. Invigorating four-season lifestyle. Elevation approximately 7,000′ to 7,700′.
Deer Creek:
Located in Toiyabe National Forest in Mt. Charleston, approximately 35 minutes from northwest Las Vegas. This rugged area can be found about two miles on a dirt road, high up elevation-8,500-9,500′ in the Spring Mountain Range. 2.5 and 5 acre parcels. Arguably the most private and pristine available in the area. Bristlecone pines and wildlife abound. Off-the-grid, mostly pitched topography with three season only access (for most). If you're up to the challenges, the rewards are high.
Lee Canyon:
Located in Toiyabe National Forest, approximately 35 minutes from Las Vegas with similar pristine surroundings of Kyle Canyon. This area offers tranquil, secluded mountain getaway cabins and homes. Two gated subdivisions are located in this area, as is Lee Canyon Ski Resort. The area homes are powered reliably by solar, batteries, generators and propane for comfortable, convenient living. Pure mountain lifestyle. Elevation approximately 8,000′ to 8,500′.
COLD CREEK:
Experience a lifestyle in nature's wide open spaces. High mountain desert of which the area is transitioning from the desert to the pine trees and mountains. Enjoy tremendous panoramic views to the north and majestic mountain views to the South and West. Wildlife abounds. Approximately fifteen degrees cooler, Cold Creek is located approximately 35 minutes from Las Vegas. The Cold Creek Subdivision community of approximately 200 home sites offers awesome country living on approximate 1/4 acre to one acre parcels, larger 2 acre, 5 acre and 20+acre outlying parcels also, located outside of the neighborhood. This high desert area boasts dynamic, open mountain views, high desert and alpine foliage. A year-round creek runs through the Cold Creek Subdivision. The area power source runs reliably on solar systems, batteries, inverter systems, generator and propane for comfortable living. Cold Creek enjoys tracings of snow with minor accumulation. Authentic and country mountain feel. Elevation approximately 6,000′ to 6,500′.
COLD CREEK REAL ESTATE SUMMARY:
Areas comprised of Cold Creek Subdivision with approximately 200 lots, aprx. 1/2 acre to 1 acre lots. Homeowner's Association monthly fee of $100 which includes road maintenance, water via community well and trash. Outside of the Cold Creek Subdivision, there are approximately 60 larger lots of primarily 2.5 and 5 acre parcels.
Cold Creek Homes for Sale:
Cold Creek Land for Sale:
MT. CHARLESTON FOOTHILLS/LOWER KYLE CANYON/HWY. 157:
A unique 2-5 acre country estate location a few minutes out of town. Las Vegas is right there without the congestion. Enjoy country-living-peacefulness without inconvenience. Mountain and city views, experience the natural desert beauty or create your own pristine estate of trees.
Current Real Estate Summary – This area is mostly underdeveloped land parcels with many notable custom built homes scattered throughout the area.
Mt. Charleston Foothills/Lower Kyle Canyon/Hwy. 157 Homes for Sale
Mt. Charleston Foothills/Lower Kyle Canyon/Hwy. 157 Land for Sale