Spring… everything is reborn and renewed.
Summer offers cool, relaxing days…
Fall features golden leaves illuminating the forest…
Winter is simply a winter wonderland…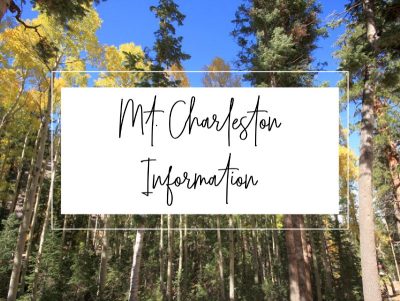 Mt. Charleston "Alpine" Area 20 Minutes From Las Vegas – Virtual Tour
Mt. Charleston Cabins, Chalets and Luxury Estates For Sale
Mt. Charleston Custom Homesites and Acreage For Sale
AS A BUYER
, it's an excellent time to buy! We have more inventory on the market for a buyer to choose from! Whether it's a romantic hideaway or family retreat, you'll have mountains of fun in Mt. Charleston.
AS A SELLER
, it's always a great time to sell! We have a beautiful Mt. Charleston community and buyers are always looking for real estate in the Mt. Charleston area.
CALL OUR FAMILY AND MT. CHARLESTON REALTY, INC.
Mt. Charleston Property Owners
Our experience and commitment to service has established us as #1 LEADERS IN TOTAL SALES PRODUCTION IN MT. CHARLESTON SALES SINCE 1992.
Ranked Consistently in the Top 1% of Southern NV Real Estate Agents for Total Sales Production
As a
leading real estate company
with premium listings of mountain properties, Mt. Charleston Realty, Inc. has an exceptional portfolio of mountain residences. Incorporating natural surroundings, all of these properties capture the essence of the mountain lifestyle.
BUYERS AND SELLERS NEED AND DESERVE EXPERT MOUNTAIN AREA REPRESENTATION WHEN BUYING OR SELLING MOUNTAIN PROPERTY.
Mt. Charleston Realty, Inc. is your best choice to assist you.
Having resided full-time in Mt. Charleston for over 33 years, we authentically sell the mountain lifestyle we live each day. Garry, Angie, Katie, Steven and Taylor are full-time, year-round Mt. Charleston residents. The Tomashowski Family has been providing specialized mountain area real estate services for over 25 years and have ranked #1 in Total Production for Mountain Area Sales Consecutively Since 1992.
For buyer's and seller's protection and peace of mind, knowledgeable and experienced mountain area representation is vital for full understanding of challenging circumstances often encountered in mountain area purchases. The owners and Broker of Mt. Charleston Realty, Inc. have been full-time mountain residents for nearly 30 years. They can provide the mountain expertise, knowledge and experience buyers and sellers need and deserve because they are the only company that assisted in literally hundreds of mountain transactions (many more times than any other company).
Often mountain properties have challenging circumstances not encountered in city sales such as boundary line issues, septic system issues, encroachments, permits, etc. The unique sales experience earned by Mt. Charleston Realty, Inc.'s hundreds of mountain sales transactions provides buyers and sellers needed insight and liability protection regarding the property of their choice.
Work with Mt. Charleston Realty, Inc. owners and Broker directly as they provide buyers and sellers with experience and insight when introducing mountain properties. They can bring to attention property nuances with intelligent solutions and options to concerns or questions buyers may have about any property.
Buyers and sellers receive professional mountain property representation regarding communication, negotiation, being present at all recommended inspections, escrow knowledge and follow-through until closing.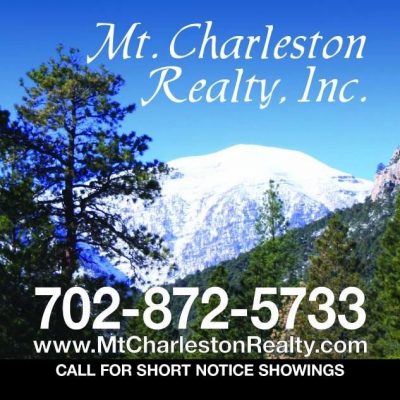 Imagine homes and building sites immersed in Toiyabe National Forest, a mountainous alpine forest environment, yet so incredibly close and accessible to Las Vegas. An easy, daily commute only 18 minutes (miles) from the Mt. Charleston Hotel to Las Vegas' first subdivision street lights and approximately 45 minutes to the Strip. Rejuvenating living, every day, or on a moment's notice during the busy work week. Picture yourself in your getaway cabin, chalet or luxurious home. Magnificent mountain views, towering pines, clean fresh air, four seasons, a forested oasis. Elevations of properties from approximately 7,000 to 9,500 feet. Mt. Charleston peak 11,918′ above sea level. New life in spring, the fall aspen leaves turning gold, pure relief from the brutal desert summer heat under the shade of a tall pine, abundant wildlife such as mule deer, rabbit, fox, turkey, chipmunks, squirrels, hummingbirds and an array of other feathered friends. The name "Charleston" was given to the peak by John C. Fremont while he was exploring this portion of Southern Nevada. The name refers to Charleston, South Carolina, which was Fremont's wife's hometown. Mt. Charleston is the third-highest peak in Nevada, located in Spring Mountains, which run along the western edge of the Las Vegas valley. This 316,000 acre region is part of the Humboldt-Toiyabe National Forest. As you drive up the mountain, you will not only experience a difference in the temperature, but you see changes in vegetation. At the lowest level, which is 2,080 feet, you will find Joshua trees. As you continue your ascent, cedar trees begin to line the road, and once you have reached the uppermost region you'll be surrounded by an alpine forest. Bristlecone pines are located on the mountain and known as the oldest known life form on earth.