As awesome and exciting as Las Vegas is, for that pioneering spirit in us, there are also wonderful mountain, country or rural areas so close to Las Vegas offering a nature-filled, full-time lifestyle or just the getaway you might need. Either way, we invite you to explore all the offerings on our website.
Mt. Charleston Realty, Inc. is a family owned and operated real estate company. Garry, Angie, Katie, Steven and Taylor are just the folks that can assist you to find that special place.
Garry and Angie Tomashowski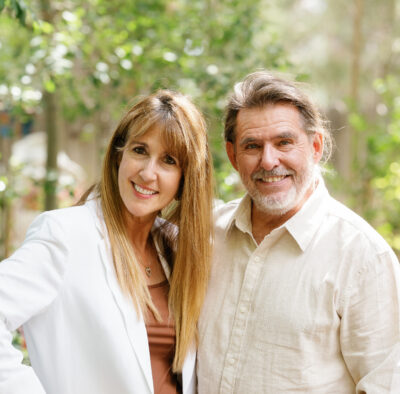 They offer their clients the service, knowledge and experience of top producers. While its increasingly uncommon to work directly with owners and broker of a company, Angie and Garry provide relaxed, small town service with big city real estate expertise. The Tomashowskis have successfully assisted many friends and families with their city, mountain and rural real estate needs in Southern Nevada for over 30 years. They have been ranked in the top 1% of Southern Nevada Real Estate Agents for total production and are ranked as consistent #1 top producers in Mt. Charleston sales since 1994. Mt. Charleston residents with over 25 years as mountain area sales specialists. Living the mountain lifestyle for 35 years surely gives the Tomashowskis genuine insight into the area they sell. Angie and Garry pride themselves on working with a high degree of integrity, service and professionalism. As Angie points out, working in your own neighborhood with friends and neighbors, and with buyers that will become new neighbors and friends, necessitates a completely honest, straightforward approach in disclosing all elements of any property and the area.
Integrity, honesty and consistency are what they work at practicing in life, what they teach their three children and use as a foundation within their real estate business. The consistency of a 44-year marriage, residing in the same mountain home for over 35 years, and a solid, long-term business allows for steadiness in their real estate transactions to their client's benefit. These principles and hard work have benefited many buyers and sellers as Garry and Angie feel very fortunate to have assisted folks that have allowed them to achieve consistent and overwhelming sales leadership in the Southern Nevada area. This hard work, product knowledge, area experience and service can really benefit buyers with the nuances of these areas.
Email: info(at)MtCharlestonRealty(dotted)com
Katie Corr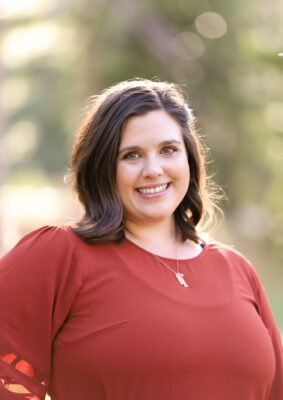 At Mt. Charleston Realty, Inc., we are proud to have Katie Corr bring her fresh enthusiasm, intelligence, integrity, and spirit to our team. Katie's vast experience and incredible motivation enable her to energetically contribute her valuable insights in all aspects of real estate pursuits. She is a self-starter, fueled by her attention to detail, outstanding customer service skills, and a true enjoyment of helping clients with their real estate needs. Her exceptional level of service is unmatched as she serves all clients- city, mountain, and rural.
Katie's professionalism is evident in every aspect of her work. As a licensed realtor since 2007, she adds extensive experience to our team. Katie was raised in Mt. Charleston, Nevada – a native of Las Vegas. Katie and her husband purchased a cabin in Mt. Charleston in 2014 where they reside year-round. Together, they have two beautiful children named Peyton and Rylee.
When she's not busy making real estate dreams come true, Katie's "happy place" is spending time in the mountains with her family. They enjoy hiking, gardening, snuggling with their yorkie, and homeschooling. At Mt. Charleston Realty, Inc., we are fortunate to have Katie as an asset to our team, and we take pride in her exceptional ability to serve all clients.
Email: Katie(at)MtCharlestonRealty(dotted)com
Steven Corr
We are fortunate to have Steven Corr as a part of our team. He graduated from UNLV in 2013, earning a Bachelor's degree in Civil Engineering. Steven spent the next four years honing his skills in the Civil Engineering profession. Specializing in infrastructure design including water line design, sewer line design, storm drain, and water runoff design, site grading, and many other aspects related to real estate and land development industry, Steven has garnered valuable technical knowledge and a unique skill set throughout his career.
In 2014, Steven and his wife, Katie, traded in the hustle and bustle of the city and moved to the serenity of the mountains where they started a family. They now have two beautiful daughters, Peyton and Rylee, whom they share their love of mountain life with. Steven's considerable expertise and technical know-how make him a knowledgeable asset for our team and our clients seeking to purchase city, mountain, or rural properties.
Steven has been a licensed REALTOR® since 2018 and he is a valuable addition to our team. We take great pride in his capability to provide exceptional service to all of our clients.
Email: Steven(at)MtCharlestonRealty(dotted)com
Taylor Plantin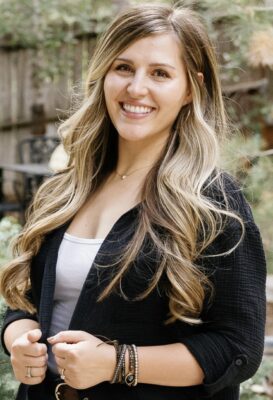 At our company, we are honored to have Taylor Plantin as a part of our team. She has been involved in the family business since she was just three years old, when she began by folding flyers and "working" Open Houses. A licensed REALTOR® since 2019, Taylor has been providing top-quality real estate services to buyers and sellers throughout Southern Nevada.
Raised in Mt. Charleston, Taylor is a Las Vegas native. In 2021, she and her husband purchased a home in the beautiful Mount Charleston area. They love spending their time together with their son Remy and dog Lucy and enjoy doing home projects, going on walks, and playing outside.
Taylor is highly dedicated, motivated, and passionate about contributing to her community. As a REALTOR®, she is an excellent asset to our company, providing exceptional service to clients with city, mountain, and rural properties. With Taylor, you can be sure that you are in good hands.
Email: Taylor(at)MtCharlestonRealty(dotted)com
Experienced agents with over 906 SOLD Properties and over $247 million dollars in total career sales.