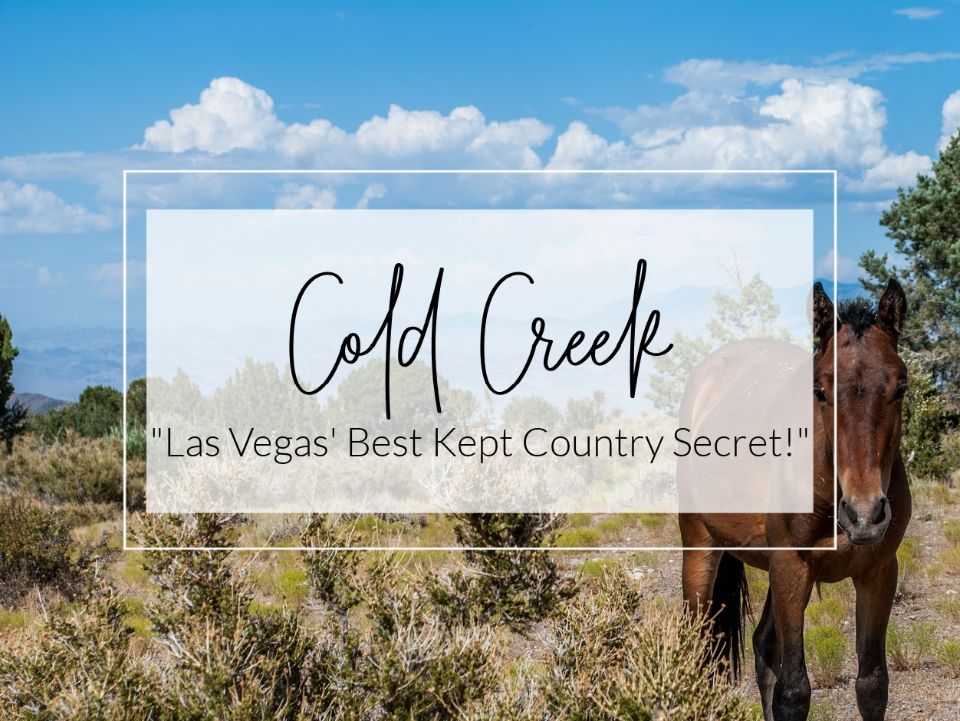 Cold Creek
, located approximately 40 miles from Las Vegas, this community of approximately 200 home sites offer charming rural living on approximate ½ acre to 1.5 acres. This high desert area boasts dynamic, open mountain views, high desert and alpine foliage. A year-round stream runs through the subdivision. No hard-wired power or telephone are presently available. Generators, propane and solar systems allow for comfortable living. Cold Creek enjoys tracings of snow with minor accumulation at times. Pricing is moderate in comparison to other local rural areas. Genuine country feel. Elevation approximately 6,000′.
Full-time and part-time residents.
High mountain desert area, approximate 6,000 ft. elevation, approximately 15 degrees cooler than Las Vegas. Winter tracings of snow in neighborhood with more at times. Snow on mountains above area.
A year-round stream runs through the subdivision and surrounding area supporting abundant wildlife including deer, elks, horses, rabbits and other animals. (Subject to precipitation.)
Approximately 200 lots within a HOA, mostly 1/2 acre with up to approximately 1.5 acre parcels. Additional outlying larger parcels (not located within the HOA).
Community well (central water system piped to individual lots), no hard-wired power or telephone. Cellular service works in Cold Creek. Individual septic systems are utilized.
Self-contained power systems are utilized in homes such as generator, solar, 12-volt, propane and wind. No utility companies.
Zoned for horses. Horse and ATV trails.
Fresh air, the great outdoors, views, pond fishing, panoramic views.
Clark County Building Codes apply with specifics to this area.
Located approximately 40 minutes Northwest of Las Vegas.
CALL OUR FAMILY – COLD CREEK PROPERTY OWNERS AND TOP PRODUCERS IN COLD CREEK SALES!